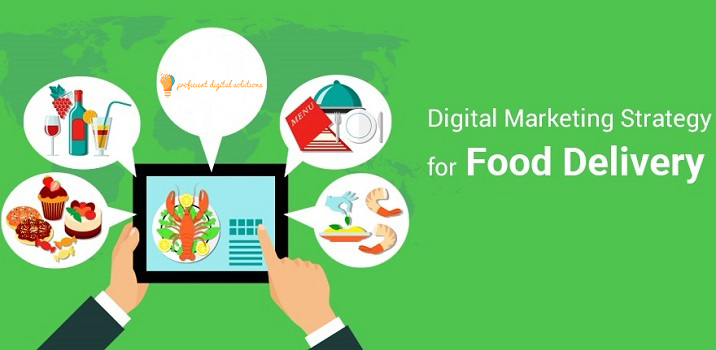 Way To Use Digital Marketing Effectively For The Food Industry
Digital marketing has revolutionized the food industry. Now food lovers easily read the reviews of the restaurants and cafes with access to the internet through desktop and mobiles. It is very easy for the food owners to get the attention of the nearby customers with the help of new digital marketing channels. Whether you can offer beverages, snacks, continental, or Italian food, your digital marketing is centred around taste, health, convenience, and affordability.
In this blog, we are going to tell you the best ways to use digital marketing that take your food business to the next level. So, let's get started.
Build an engaging food blog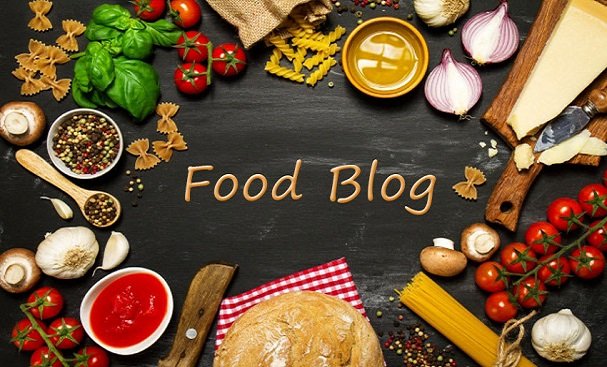 There are so many restaurants out there; they have responsive websites. In order to stand out in the market, you need to take the help of standardized digital marketing tactics like food blogging. By adding a blog section in your website and writing consistently on unique recipes that are available in your restaurant will help in achieving brand authority. One of the significant benefits you will get when you blog on your website is high ranking on the search engine. Keep in mind, by building an engaging food blog, you not only achieve audience response but also create a strong web response.
Things to keep in mind while creating a food blog:
Use high definition royalty-free photos in your blogs.
Hire talented writers who can deliver you unique and engaging content.
Before publishing the content, proof checks grammar and spelling mistakes.
Promote healthy, tasty, and easy to cook recipes.
Promote an event on social media networking channels
It is one of the easiest and effective ways to create social media presence, gain audience response, and boost sales. Facebook is the best social media platform to host an event. It gives you a quality lead and enlarges your social presence. If you want to attract an audience and convert them into visitors, then you should create effective ads on social media platforms.
Things to keep in mind while creating event ads:
You need to create compelling content that matches your ads, and it must be readable.
To make it attractive, you can also include discount offers.
Always use hashtags that are relevant to your post.
Precisely add location and time.
Add a clear call to action.
You can also take the help of influencers to promote your event.
Run your contest on Facebook
Facebook enables you to run a contest without installing a third-party app. For the food industry, It is one of the powerful ways to increase your brand presence and likes on the Facebook page. It will keep your audience engaging and give reasons to talk about your food business. You can click a photo of any recipe from the DSRL and ask your audience to tell you how they make it in a unique way.
Tell visual food stories on Instagram
The engaging, eye-appealing, good visual storyline is one of the most effective ways to create awareness about the food business. You can add strategic and creative headlines in the stories and then promote on Instagram will emphasize the brand's value and the best alternative way to appeal to the audience why they should come to your place.
Things to keep in mind while creating visual food stories:
Add the mouth-watering infographic in the food stories.
Boomerang can be the best alternative option.
While making videos keep the natural lights on the food products.
Hands you will show on the visual stories must be beautiful and clean.
Promote customers' positive reviews on social media platforms
When you publish customers' reviews on various social media platforms, it helps you to achieve credibility in the market. All you need is to do; just select your favorite customers who often come to your restaurant or purchase your food product. Create a video of their experience. Once the video gets created, upload it on several social media platforms. This digital marketing technique adds great value and encourages users to share your video organically.
Things to keep in mind while creating a video of customer review:
Ask your customer to create a real-time story. Like why he/she likes your food product and add reasons why the audience should try it.
The background of the customer must be white, or you can add some food wallpaper.
Once the video is created, upload it on the various social media platforms.
The review story must be real-time or natural, not scripted.
Use Google my business
Users search for good food online. And they get suggestions from Google in the form of Google results. If you have a Google my business account, your business appears in the Google result. You can add a menu in your Google business profile, opening and closing time of the restaurant, phone number, and location. It is the best way to get the attention of the audience who are looking for a business like yours.
Things to keep in mind while creating Google my business account:
Add accurate information about your food business.
Do chat with customers that is recently implemented in this account.
You can also upload videos of your food business in your account.
Final Say
Digital marketing is the technique for the food business persons who want to reach out to their audience in a cost-effective way. There are two important aspects that you need to keep in mind while using digital marketing is- merge the data with creativity and put consistent efforts. If you do so in the right manner, you will gain a huge acceptance and credibility in the market.