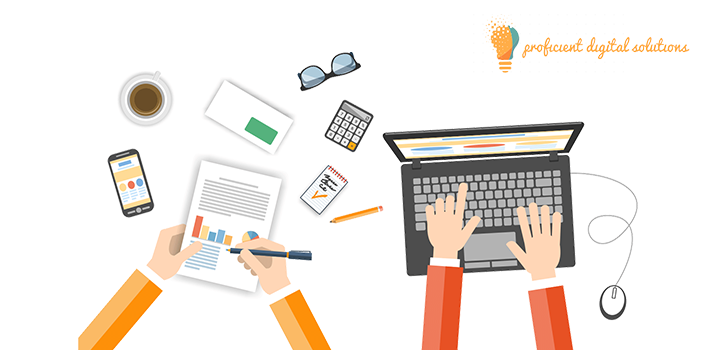 5 Ways to Optimize Your Site for Lead Generation
In today's competitive business world, the website acts as a key touchpoint for your digital marketing strategies. If you execute these strategies in the right way, you will achieve high traffic, sales, and leads in no less time.
If we talk about lead generation, it is the process of driving potential traffic at the site and converting visitors into customers. One of the significant reasons for designing a site to increase leads. Because no business can stand in the market without leads. More than 63% of companies acclaimed that lead generation is the biggest challenge for them. It is because they don't know which online strategy works for their sites. Below we have mentioned the 5 most effective ways that convert your site into a lead generating machine. So, let's get started.
Here are 5 ways to optimize your site for lead generation
1) Optimize your website
One of the most vital aspects that many small businesses forget to use is website optimization. According to the Forbes report, 51% of organic traffic comes from organic search. You need to work on areas like metadata, keyword research, link building, design, and appearance of the site. These things bring traffic to your site organically. You can also take the help of the website optimization tools which identify the flaws of your site. These tools help you in figuring out why your site is not getting traffic even if your content and design are both good. GT Matrix and Google Search Console are some of the best website optimization tools which analyze your website and give you recommendations about how to fix the flaws. Getting touch with a professional digital marketing agency is the best way to optimize your website. As are experienced and updated with the latest marketing algorithms, so they easily generate more leads for your business by optimizing the site.
Summary
You need to audit the meta description, choose the relevant keywords in the content and do link building.
You have to use Google search console and GT matrix, which identifies the flaws and gives you recommendations on how to fix them.
Work with a professional digital marketing agency.
2) Have a simple conversion path
A conversion path is a process that a customer has to initiate to create conversion. Though conversion paths vary from business niche to niche. Like e-commerce, businesses want to check out the product as simple as possible, whereas real estate companies want to provide information to the visitors as much as possible. Never add pop-up notifications to every web page, because it makes visitors annoyed and encourages them to leave your site. So, don't distract your visitors by adding make a purchase or subscribe to emails pop-up notifications on every web page. If you add many instructions to purchase the product, it can also decrease your lead. Your purchasing payment procedure must be completed in three steps. Make your website simple, elegant which provides a smooth web experience to your users.
Summary
A hassle-free and straightforward conversion path increases leads.
Don't distract your visitors by adding pop-up notifications on every web page.
Design a responsive, elegant, and smooth experience-based site.
 3) Include testimonials that show your trustworthiness
It has been found that consumers purchase products based on feedback and reviews. Adding testimonials in the site is the best way to prove to your visitors that your customers are happy with your products and services. It increases not only the leads but also credibility in the market. When your customers explain the importance and benefits of products and services to visitors, it will create a great impact on their minds. The more testimonials you have, the more your visitors assume that you are a trustworthy company. It's a lot easier for the visitors to connect with the customers over you. But be sure to use the right name, email address, photo, and contact information of your customers in the testimonial section.
Summary
Add testimonials on your site and ask them to share genuine reviews about your products and services.
Add the right personal information about your customers in the testimonial section.
4) Avoid clutter
Adding pieces of information on every web page is the rookie mistake in website design. It creates ambiguity and makes your site noisy. If you want effective lead generation, you have to avoid clutter in web design. By leaving plenty of space between elements on your website, you can easily attract an audience. Keep in mind too much clutter on your website can create negative impacts and push visitors to leave your website. This thing only increases the bounce rate and hamper rate, not the lead rates. So, if your site contains so much clutter, then it's time to redesign and make it as simple as possible.
Summary
The clutters push your visitors to leave our site and increase bounce rates.
In order to generate leads, you need to improve the UX of the website.
5) Have a call to action on every page
Call to action is one of the most important aspects of lead generation. Having a call to action on every page, allowing the visitors to get in touch with you effortlessly. Many business owners add a call to action at the commercial page only. Instead of this, if you add a small email letterbox on every web page not only generates leads but also builds great customer relationships.
Summary
Adding a call to action on every web page is essential in lead generation and customer relationships.
Final Say
We hope this comprehensive guide on optimizing sites for lead generation helps you a lot. You can also get in touch with the reputed digital marketing agency to improve organic traffic and leads.